VW Converted Campervans
We have a variety of converted models available, which you can choose according to your personal requirements, or available budget.
At EasyCampers we can assist you with a camper van conversion according to your needs.
We have converted units available, or you can choose one of our unconverted vans that we can convert according to your specifications.
There are thousands of colour and design options available.

You can speak to one of our sales experts. If you are looking to buy a campervan conversion. You can simply choose the one you're interested in, and drive off with your brand-new campervan.
Our campervan conversions are done by experts with specific knowledge in campervans.
Our Camper conversions come with the following features as standard:
Pop Top Roof
Create extra space with a pop top roof.
Bed platform with padded mattress
Comfortable beds for a great sleep when you arrive at your destination.
Smev hob, sink and grill
A complete kitchen for preparing exciting meals on the road.
Inboard water tank 20 Litres
Keep enough water onboard for your journey.
Waeco Fridge
Keep your food cool and fresh while travelling.
240v Hook up
Hook up your camper to 240v power supply.
Leisure battery
You camper includes a leisure battery for your power needs.
M1 crash tested bed
Keep your family safe with crash tested roll beds.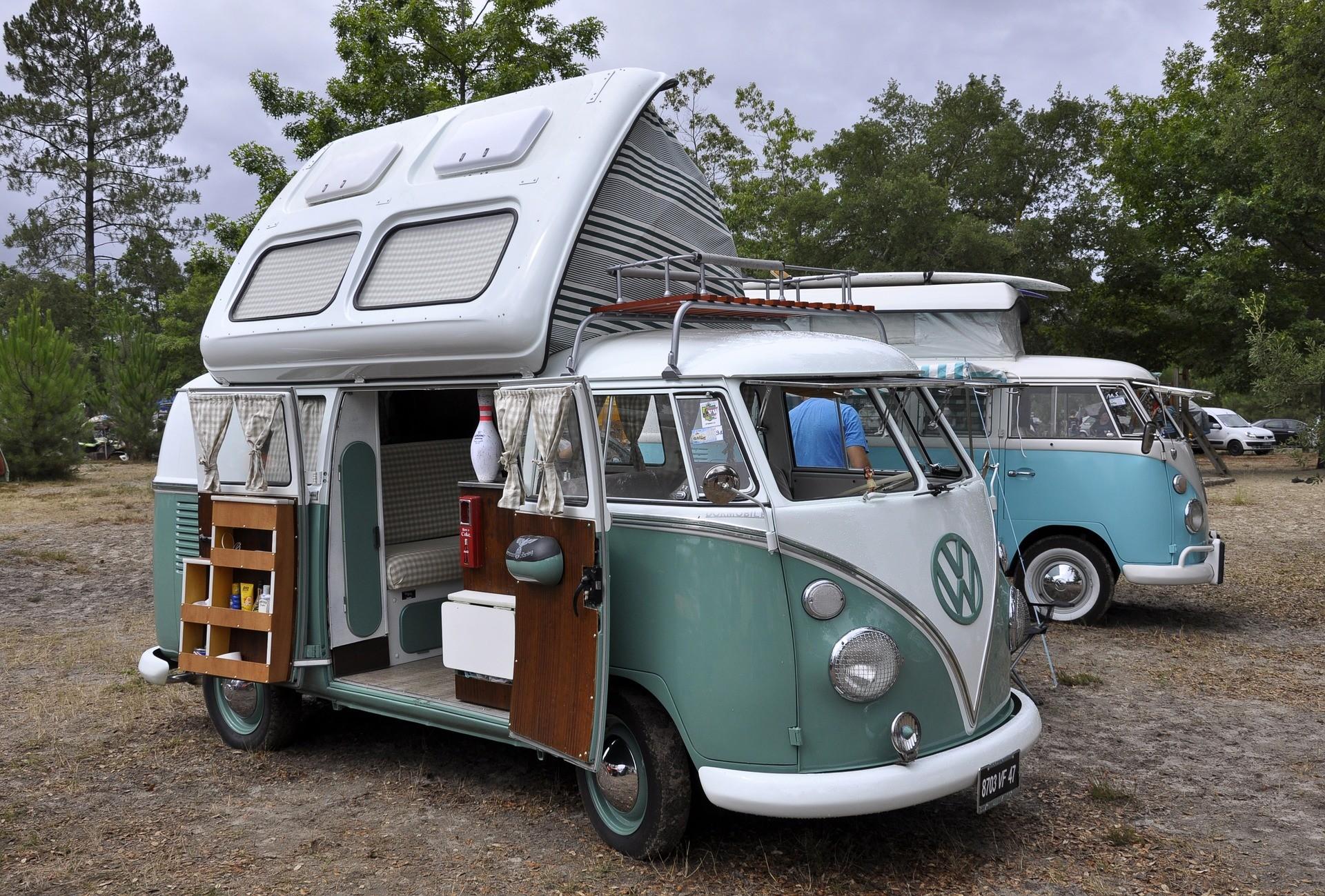 Power management system
Select your campervan power management needs.
Passenger swivel seat
Swivel the passenger seat to join the living area for additional seating.
Storage units
We offer various colours for your interior storage units.
Flooring
Choose from a selection of bespoke flooring.
Bespoke Campervans
As a family owned business we know the quality and attention to detail is always important in everything we do. That's why we ensure we provide you with the best possible service. This, alongside affordable campervan conversions, accessories and repairs.
Our workshop is open five days a week, from Mondays to Fridays. We offer campervan accessories, as well as the fitment of a variety of conversion units. We can also do safety checks on your current campervan to ensure that everything is in a perfect working order.
EasyCampers specialises in campervan conversions. We know that they campervan can be very versatile and comfortable. This is why we offer personalised conversions to make the most out of your vehicle. This is a great way to enjoy accommodation in style.
For more information about our campervan conversions, phone us on 01234 567890.